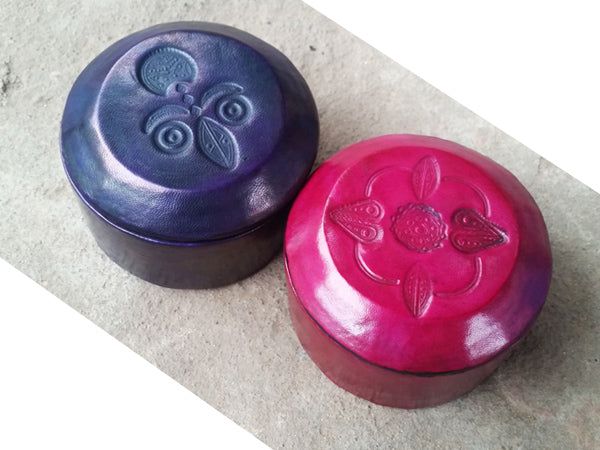 Hand Crafted Camel Leather Case
This handcrafted box was handmade in Timbuktu by an artisan that works with camel leather. Each circular box has a unique design, and colors that include violet, red, blue and magenta. The diameter is roughly 3.5 inches or 9 centimeters, and the height is roughly 2.25 inches or 6 centimeters. 
Here is our artisan Mohamed, who you will be helping to support by making a purchase: 
The box makes a great decorative piece as well as a case for storing small items. 
If you are sending it as a gift, you can also include a custom message, which will be placed inside the box.