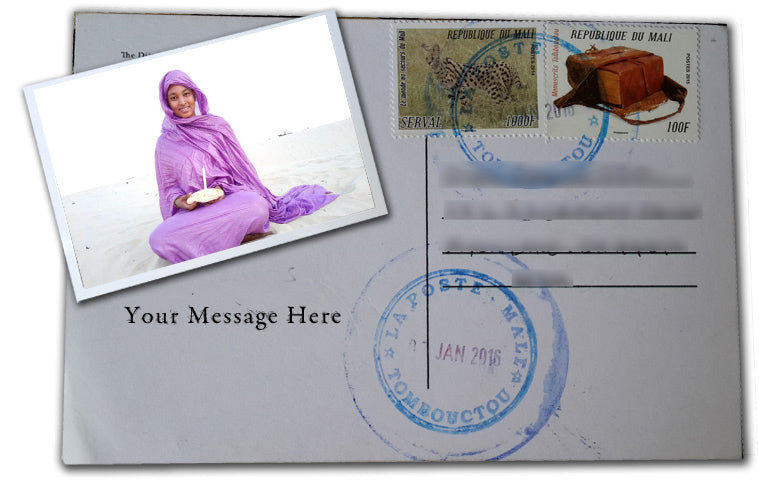 9. Birthday Card
Ali took this photo of his friend in the dunes near Timbuktu. Instead of a birthday cake, she is holding takoula, traditional flat bread that is baked in earthen ovens in Timbuktu. We can't guarantee the card will arrive on the birthday of the person receiving it, but perhaps the extraordinary distance traveled would make up for any discrepancy with the date. 
Instructions:
1. Add a custom message that you want to be written on your postcard in the box to the left. The person will not be able to tell who it is from unless you include your name somewhere in the message. Of course, feel free to keep it anonymous. 
2. Click on add to cart.
3. Provide their shipping address and your email address on the checkout page (unless you want to send the postcard to yourself).