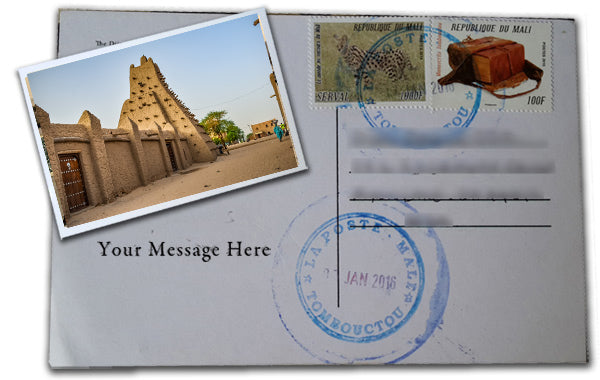 5. Sankore Mosque
Photo of the Sankore Mosque in Timbuktu taken by team member Mohamed Aguissa.
Instructions:
1. Add a custom message that you want to be written on your postcard in the box to the left.
2. Click on add to cart.
3. Provide their shipping address and your email address on the checkout page (unless you want to send the postcard to yourself).