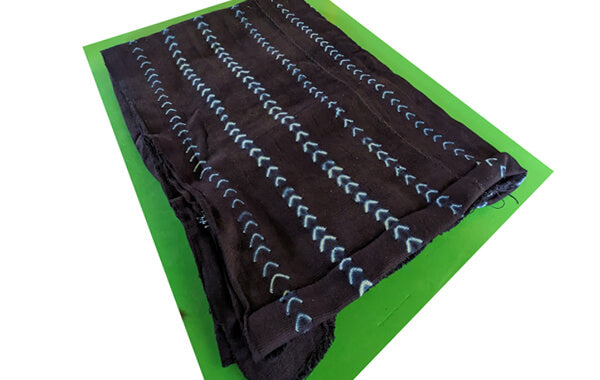 1. Dogon Indigo Fabric
Ok, this doesn't come from Timbuktu. It comes from Dogon Country, a bit south and west of Timbuktu. Like Timbuktu, tourism in Dogon Country has fallen off a cliff. The insecurity in the north and center of Mali has spoiled the livelihoods of so many. 
This item is a 153 cm (60 inch) by 127 cm (50 inch) piece of hand dyed cotton Dogon indigo fabric from Dogon Country in Mali. It looks lovely as a wall hanging, table cloth, or a throw for your sofa. 

There are three patterns. One has arrows (featured above), one has a circle pattern:
And one has little UFO thingies:
Each purchase supports Dogon tailors and seamstresses. 
You can add a custom message to the recipient that will be sent with the fabric.