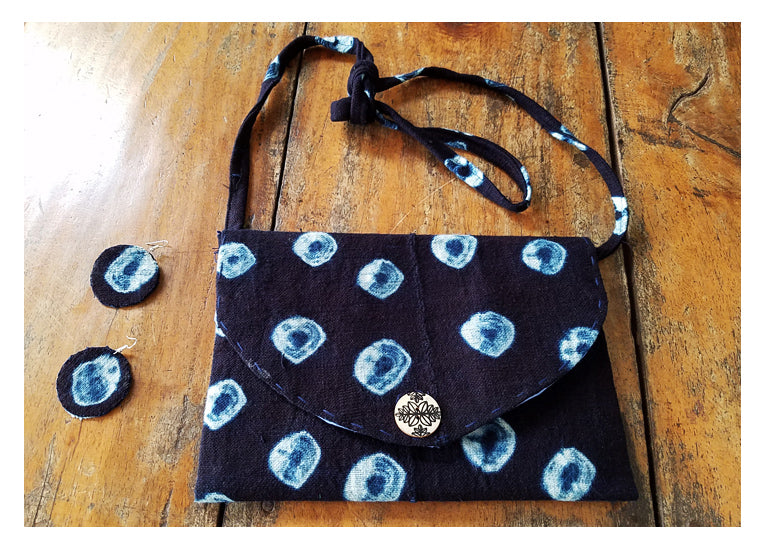 0. Dogon Handbag
Ok, this doesn't come from Timbuktu. It comes from Dogon Country, a bit south and west of Timbuktu. Like Timbuktu, tourism in Dogon Country has fallen off a cliff. The insecurity in the north and center of Mali has spoiled the livelihoods of so many. 
Phil's wife is from Koro, a village on the edge of Dogon Country, near the Burkina Faso border. She has been making these handbags and selling them locally, but we wanted to share them with a broader audience. The fabric is 100% cotton, grown and hand-dyed in Dogon Country. These traditional Dogon fabrics have been used for hundreds of years, and we are happy to support Dogon tailors and artisans by importing these fabrics to Bamako. 
The bag comes with a pair of matching earrings. Shipping is included. Feel free to add a custom note that we will put inside the bag.